English
Welcome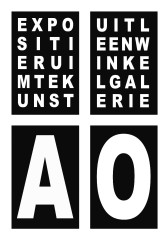 10X10artist is an art project by gallery Atelier Open. 10X10artist offers a varied selection of artworks by Dutch and International artists. The size of all the works is the same: 10 cm × 10 cm.
How does it work? 
Go to the Shop, get inspired, choose yourt art, drop it in the shopping basket and order. On this website you'll find important legal information, such as the right of withdrawal, general terms and conditions and the prepaymant compulsory for delivery. The artwork will be sent after the amount due has been paid into the bank account of 10x10artist. The artwork will be sent as a package with PostNL. Of course you can also choose to pick up the artwork from 10x10artist. The address can be found under Contact. The shipping costs include packaging and handling.
Want to participate as an artist?
Are you an artist, do you like the concept and the work of www.10x10artist.com and would you like to join? You can! Contact Edith Brouwer and/or Erik Timmermans of gallery Atelier Open/10x10artist. Send images of your art and/or a link to a website with your artworks. Gallery Atelier Open will then contact you.
Legal matters
For Cookies and Privacy policy, General conditions and other legal matters, look at Juridische zaken.